Brazilian crypto streamer loses $60K after showing private keys, recovers it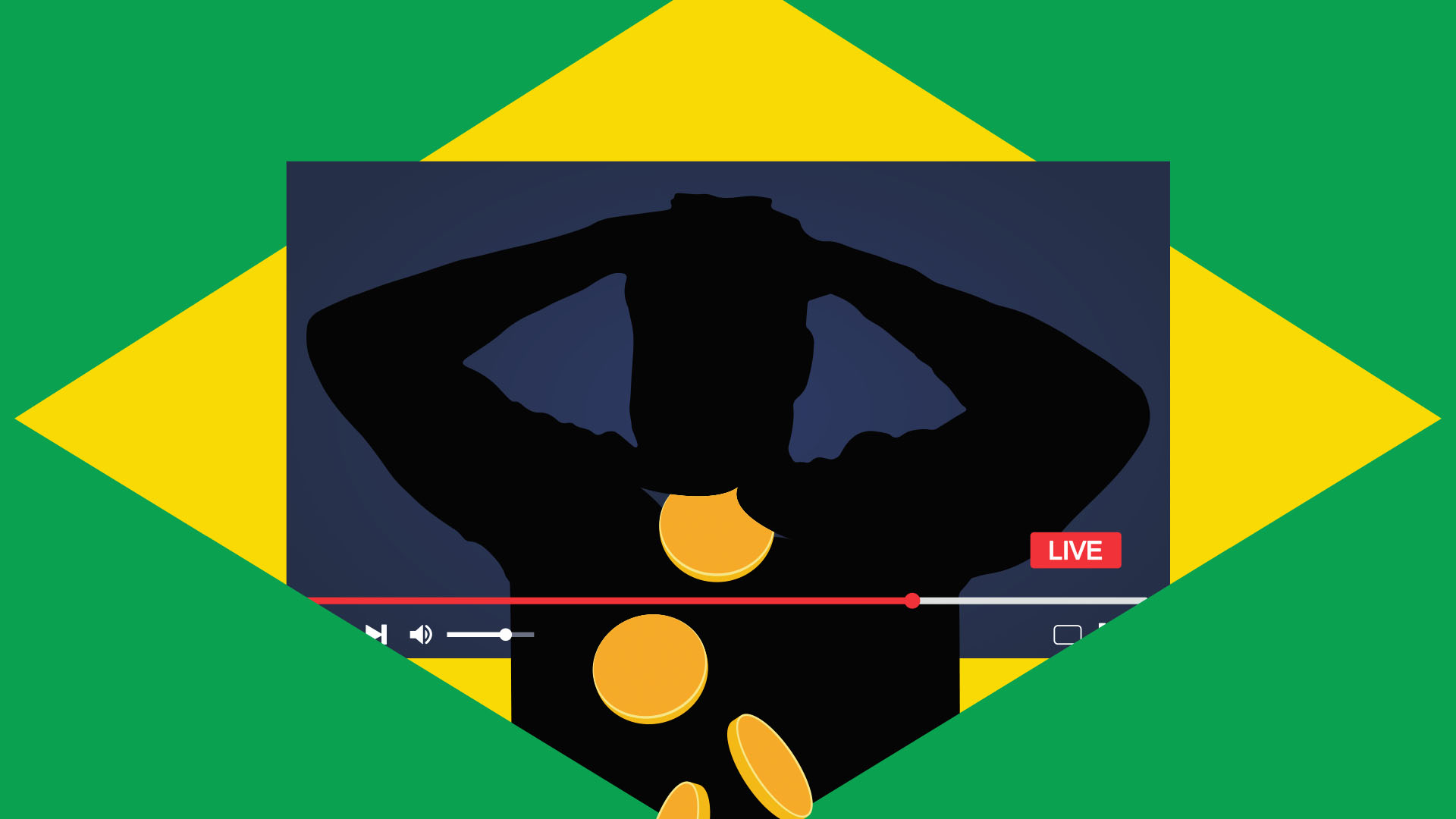 A Brazilian crypto streamer lost over $60,000 during a livestream by accidentally revealing his private keys. After several seconds of on-screen panic, the man who goes by Fraternidade Crypto ended the stream and tried to transfer his funds — but it was too late.
The Sao Paolo-based influencer then started a new livestream, crying and pleading for the funds to be returned. After filing an official police report, Fraternidade Crypto was contacted by the thief. In a twist of fate, they voluntarily returned $50,000.
"Yesterday was one of the worst days of my life," the streamer said in a later livestream. "I kind of froze at the time, as you see on the video. I stopped the video about 15 to 20 seconds after. I started to get bad, shaking you know?"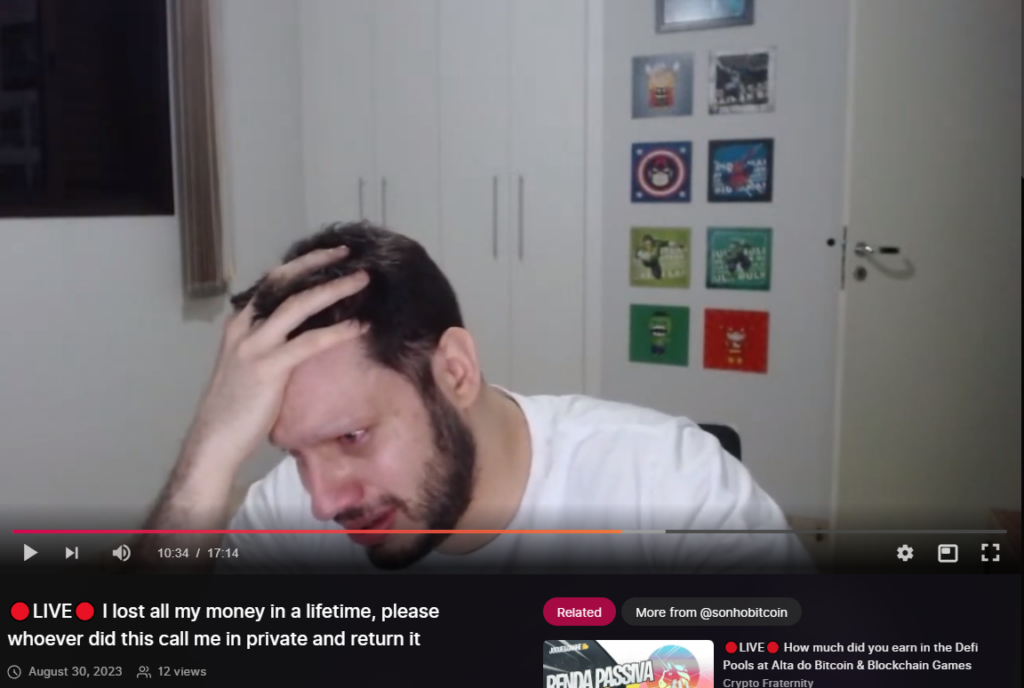 Fraternidade Crypto continued, "I needed to transfer the assets as soon as possible. The assets were in a liquidity pool — they weren't in the wallet, only about $100 or so."
"And then I don't remember," he said. "It went so fast and I got really bad. When I went to transfer the assets, an error sign appeared. I couldn't believe that I was going through this."
At that point, the streamer went back online. Visibly in tears, he pleaded with his viewers to call him and return the funds.
Thief returns $50K to unlucky crypto streamer
Speaking of the experience after the fact, Fraternidade Crypto said, "My mom came over. You get that feeling, you know, that life is over. But then I came to Discord to look for answers — the goal was to start moving, right, because it's no use for me to cry."
Upon his return from the police station, he checked his Discord. One of his followers messaged him: "Ivan, I need to talk to you."
"I almost told him: 'I can't talk now, I'm f***ed up here." But the pair ended up on a call and after a conversation, the funds were transferred back. "He said, 'I f***ed up here, I know what I did was bad' and he just hung up and left," the streamer recounted.
About $50,000 was returned — but some people in the chat weren't convinced the situation was authentic. "Why would I do this?" the streamer replied. "I didn't do anything to recover it. The guy wanted to return it for some reason."
"I won't say his name because the guy returned it and there's no reason for me to screw him, even though what he did was wrong. Maybe I went soft… I'm ashamed of going through this, I'm embarrassed. I just want to sleep."
Read more: Terra warns users after hackers turn domain into a 'phishing site'
The crypto streamer is now taking measures to recover the remaining $10,000. Going through transactions made immediately after the mistake occurred, several people attempted to transfer his funds. One address, which took over 1.2 ETH ($1,900), is currently under investigation by contacts of the streamer as well as law enforcement.
As for the videos, which are still up, Fraternidade Crypto said they will remain watchable. "Let this video serve as a warning to everyone," he said. "I will leave it here because I already lost. It will change nothing… and f*** it."
Got a tip? Send us an email or ProtonMail. For more informed news, follow us on Twitter, Instagram, Bluesky, and Google News, or subscribe to our YouTube channel.