Floor price of Stoner Cats NFTs up 250% after SEC action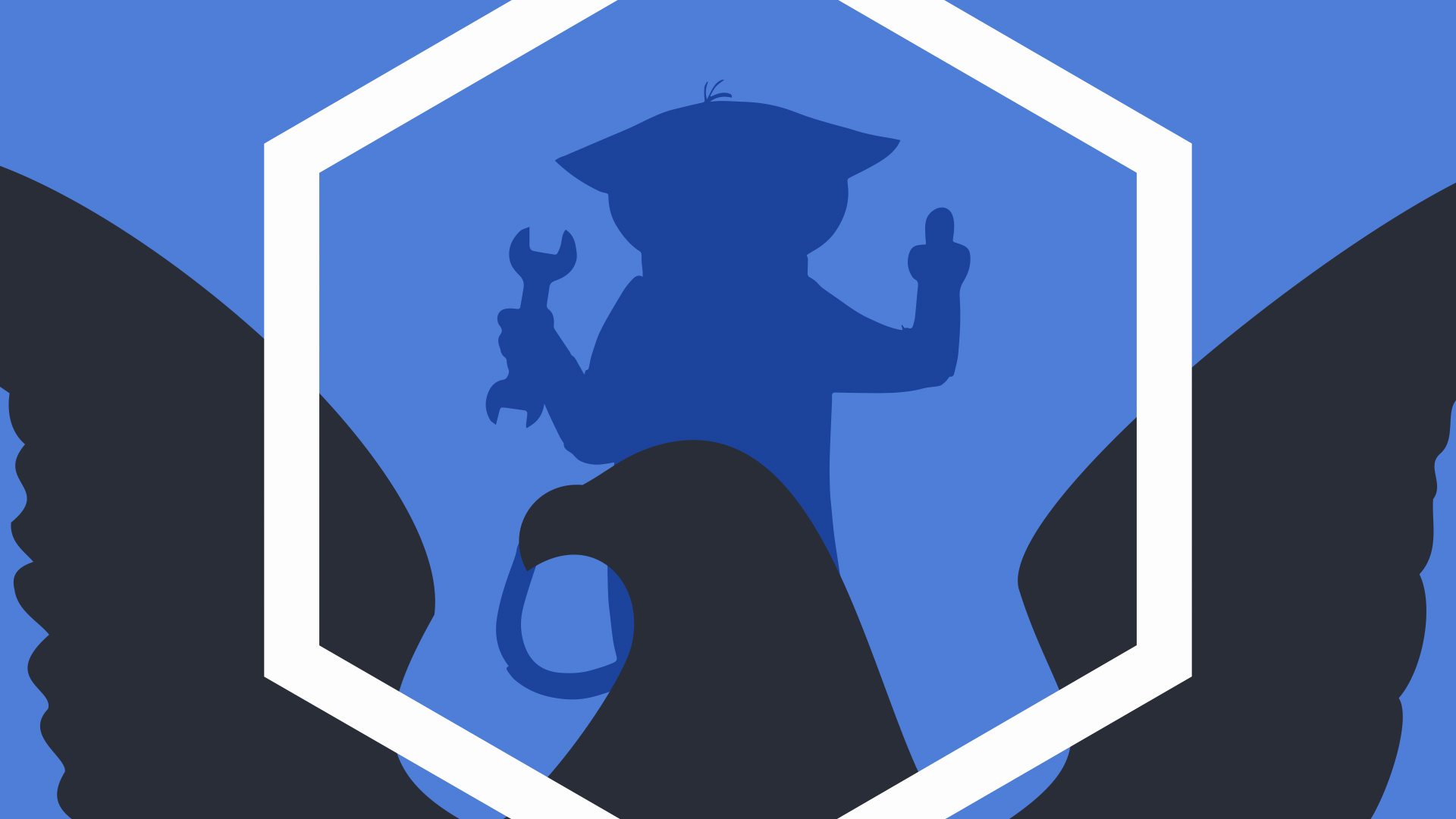 It was widely reported yesterday that a Mila Kunis-backed NFT cartoon project called Stoner Cats had been ordered by the Securities and Exchange Commission (SEC) to cease operations, pay a fine of $1 million, and begin a "fair fund" to save money that can go towards reimbursing victims.
However, the move by the SEC has seemingly caused the floor price of Stoner Cat NFTs to skyrocket over 250%. Sale volumes have shot up 2,500%.
EOS famously received what amounted to little more than a slap on the wrist — a $24 million fine for a $4 billion raise. Similarly, the creators of Stoner Cats are walking away from the project with an initial $8 million raised and an additional $500,000 earned from royalties, meaning even if many NFTs are returned, there's little chance the project will be unprofitable.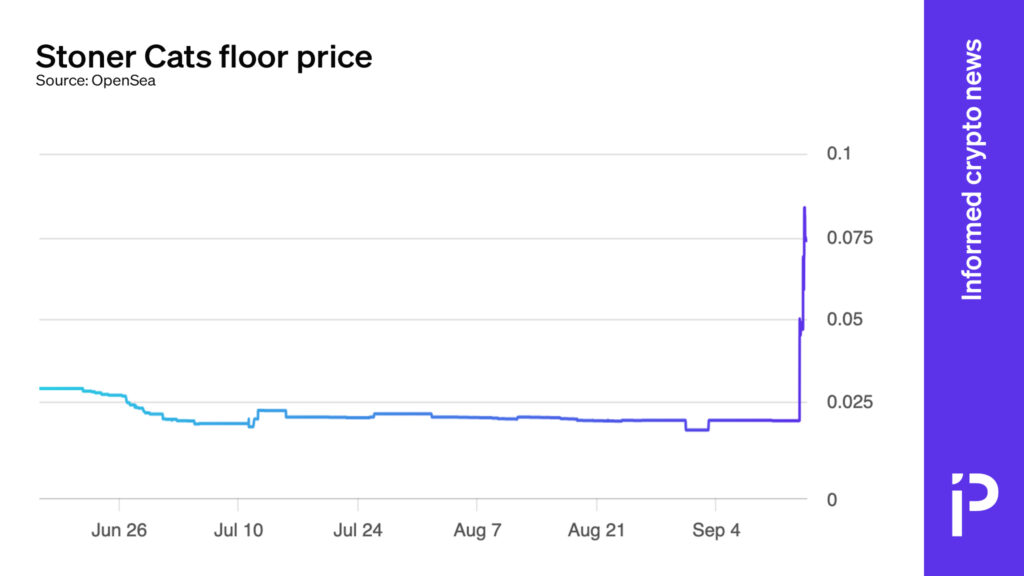 If we deduct the $1 million fine and take a guess at how much money will go into the fair fund, (perhaps another $1 million), Stoner Cats would have still raised $6.5 million in a matter of weeks. This implies that the project, which only ever aired seven episodes between five to seven minutes each, spent ~$133,000 per minute of content.
According to the project's website, Stoner Cats is "a story of a woman who uses medical marijuana to alleviate her early Alzheimer's symptoms and her beautiful family of cats who will do literally anything to save her."
Along with Mila Kunis, the star-studded main cast features an odd mix:
Ashton Kutcher,
Chris Rock,
Dax Shepard,
Gary Vaynerchuk,
Jane Fonda,
Seth McFarlane, and
Vitalik Buterin.
Read more: Creator of Mila Kunis-backed Stoner Cats series pays $1M to settle SEC charge
There's certainly arguments to be made about whether or not royalties associated with specific NFTs are instantly a security. However, it's clear that the creators of Stoner Cats, Chris Cartagena, Ash Brannon, and Sarah Cole, felt it wasn't worth fighting the SEC over.
When asked if the creators could continue to collect the 2.5% royalty on the NFTs not in their possession, a lawyer familiar with the case replied, "The order is silent as to the actual resale royalty, but contains a blanket order against future violations," adding "if Stoner Cats doesn't immediately forfeit any proceeds they have likely violated the agreement."
The creators have posted the SEC orders on their Twitter account, however the website makes no mention of the action at press time.
Got a tip? Send us an email or ProtonMail. For more informed news, follow us on X, Instagram, Bluesky, and Google News, or subscribe to our YouTube channel.