FDIC issues notice that banks misreported figures… but for who?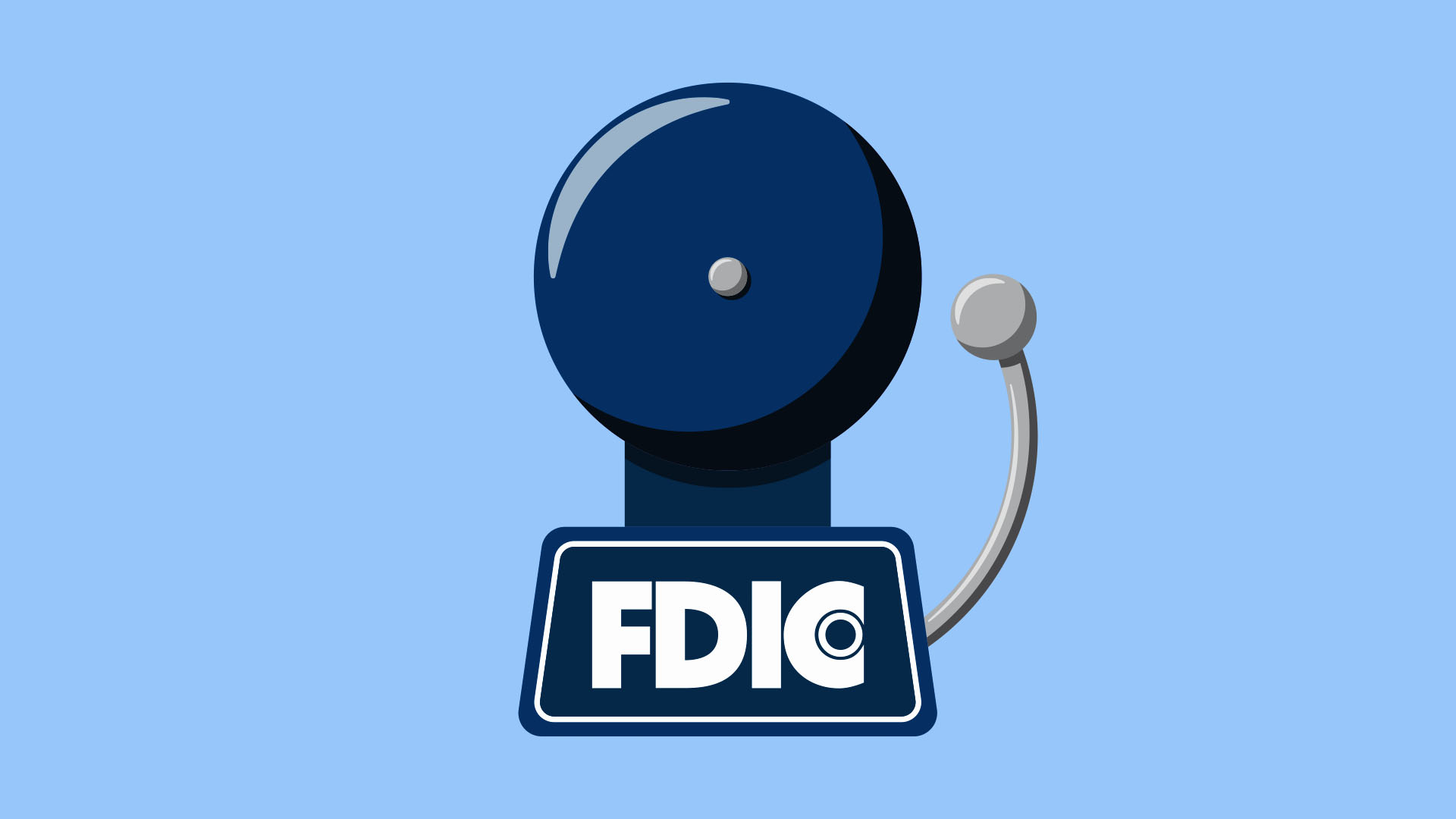 On Monday, banks insured by the US Federal Deposit Insurance Corporation (FDIC) were publicly informed that the agency is aware of several misreported uninsured deposits in firms' quarterly figures — but the warning may be just as noteworthy for depositors and shareholders.
Back in May, the agency told banks with over $1 billion in total assets under management that they would need to pay into a special assessment that would help cover the collapses of Silicon Valley Bank and Signature. The amount paid into the special assessment would be determined by how much each bank held in uninsured deposits.
Many banks — some that are particularly large, like Bank of America — appear to have responded by restating their financials. The majority show a drop in uninsured deposits.
Last month, the S&P noted a sharp 290% uptick in banks that restated Q4 figures, to 55 banks from 14 in the same quarter last year.
Bank of America's restated figures for Q4 show a $125 billion drop in uninsured deposits (a 14% decrease), resulting in a special assessment fee reduction of $310 million, from $2.26 billion to $1.95 billion.
The FDIC has been known to reprimand financial institutions that aren't actually FDIC-insured. More recently, it has taken over some of the largest banks in America. 
"We observed that some FDIC-insured banks are not reporting estimated uninsured deposits as outlined…," the FDIC tweeted from its official account on Monday. "Today, we're reminding banks of the importance of reporting accurate data."
Read more: How the FDIC works and why crypto marketers should be nervous
Lenders and regulators alike have raised eyebrows at the announcement — but depositors and investors might have reason to share in that concern. The banking sector hasn't seen any failures since First Republic in May, yet worries about the US regional banking system remain.
PacWest, another regional that appeared on the brink of collapse during this year's banking crisis, was quietly bought by Banc of California at the start of the week. PacWest had $44 billion of assets under management as of Monday.
The public nature of the FDIC notice has fueled concern that some banks may be unwilling or unable to pay the special assessment, and that hefty fines may add to financial troubles.
"I am surprised by the emergence of this error given that the procedure for calculating insured deposits has not been altered for some time," said veteran banker Bert Ely (via FT).
However, these concerns don't appear to have hindered bank stocks at press time. JP Morgan has seen its price go up over 20% since the crisis, with similar increases for the likes of Wells Fargo and Bank of America.
Got a tip? Send us an email or ProtonMail. For more informed news, follow us on Twitter, Instagram, Bluesky, and Google News, or subscribe to our YouTube channel.