Alleged Worldcoin whistleblower steps forward, says they're aiding authorities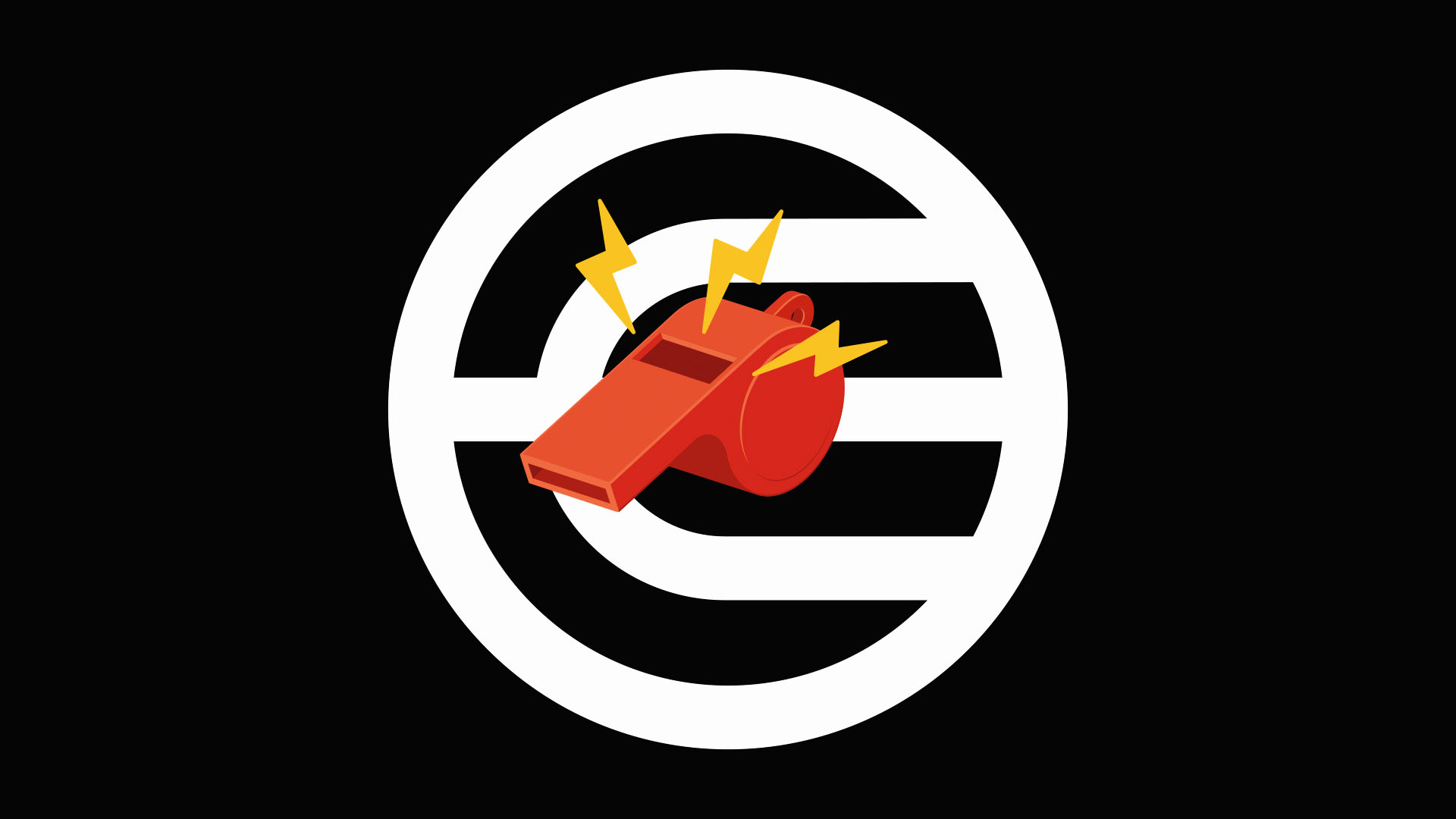 An alleged whistleblower of crypto project Worldcoin has announced that they have severed ties with the organization and is currently aiding authorities "in multiple jurisdictions" to conduct "justified probes."
Worldcoin is led by CEO Sam Altman, who is also the founder of ChatGPT. In a YouTube video self-published on Wednesday, alleged former employee Nadir Hajarabi said they had "many reservations" about the project from the get go. Several red flags were evident "from day one" but multiple attempts to address them were apparently dismissed.
"I wrote to the legal team [and] the CEO, and the answers weren't satisfactory," the alleged Worldcoin whistleblower said in the six-minute video. "They only contributed in cementing the conclusion that I came to: this is a great mission and vision but a horrendous execution that deserves whatever will come next."
Hajarabi is referring to Worldcoin's idea of "providing universal basic income to everyone around the world simply because they're a human being." That core mission drove Hajarabi to stay at the firm — but the Worldcoin token, WLD, and the subsequent release of its white paper were deeply flawed, they said.
Read more: Kenyan committee given 42 days to investigate Worldcoin activity
The supposed Worldcoin whistleblower has obtained lawyers, who have advised Hajarabi not to elaborate further. The goal of the video, Hajarabi stated, was to make sure the world knew Worldcoin was no longer associated with their name.
"To anyone who is curious about Worldcoin," Hajarabi said at the end of the video, "I urge you to thoroughly read what you are getting yourself into."
Alleged whistleblower says they're aiding authorities eye Worldcoin
Worldcoin aims to scan the irises of the global population in order to confirm online that they are human instead of an AI. Over 2.2 million people have given their biometric data to Worldcoin in exchange for its native cryptocurrency, the project claims.
Sam Altman's dystopian crypto project launched in July worldwide — though notably not in the US, where it would likely be seen as a security in the eyes of the Securities and Exchange Commission. In response to its rollout, authorities across the globe were quick to investigate the project's integrity and impact on citizens. Various concerns have been raised, chiefly data misuse and accusations that it exploited those in developing countries by paying just 25 WLD for their biometric data — around $35.
Worldcoin has been suspended in Kenya, one of its major markets, and a dedicatted committee has just 39 days left to probe the project. Worldcoin's warehouse in Nairobi was raided as part of the ongoing investigation. Watchdogs in Germany, France, and the UK have launched their own investigations.
Hajarabi said in the video that multiple authorities in several jurisdictions are now benefitting from their alleged information. Protos has been unable to independently verify that Hajarabi worked at Worlcoin. We've reached out to Hajarabi and to the firm and will update this piece when we hear back.
Quotes in bold are our emphasis. Got a tip? Send us an email or ProtonMail. For more informed news, follow us on Twitter, Instagram, Bluesky, and Google News, or subscribe to our YouTube channel.