'Unvaccinated sperm will be the next bitcoin' lives on post-Covid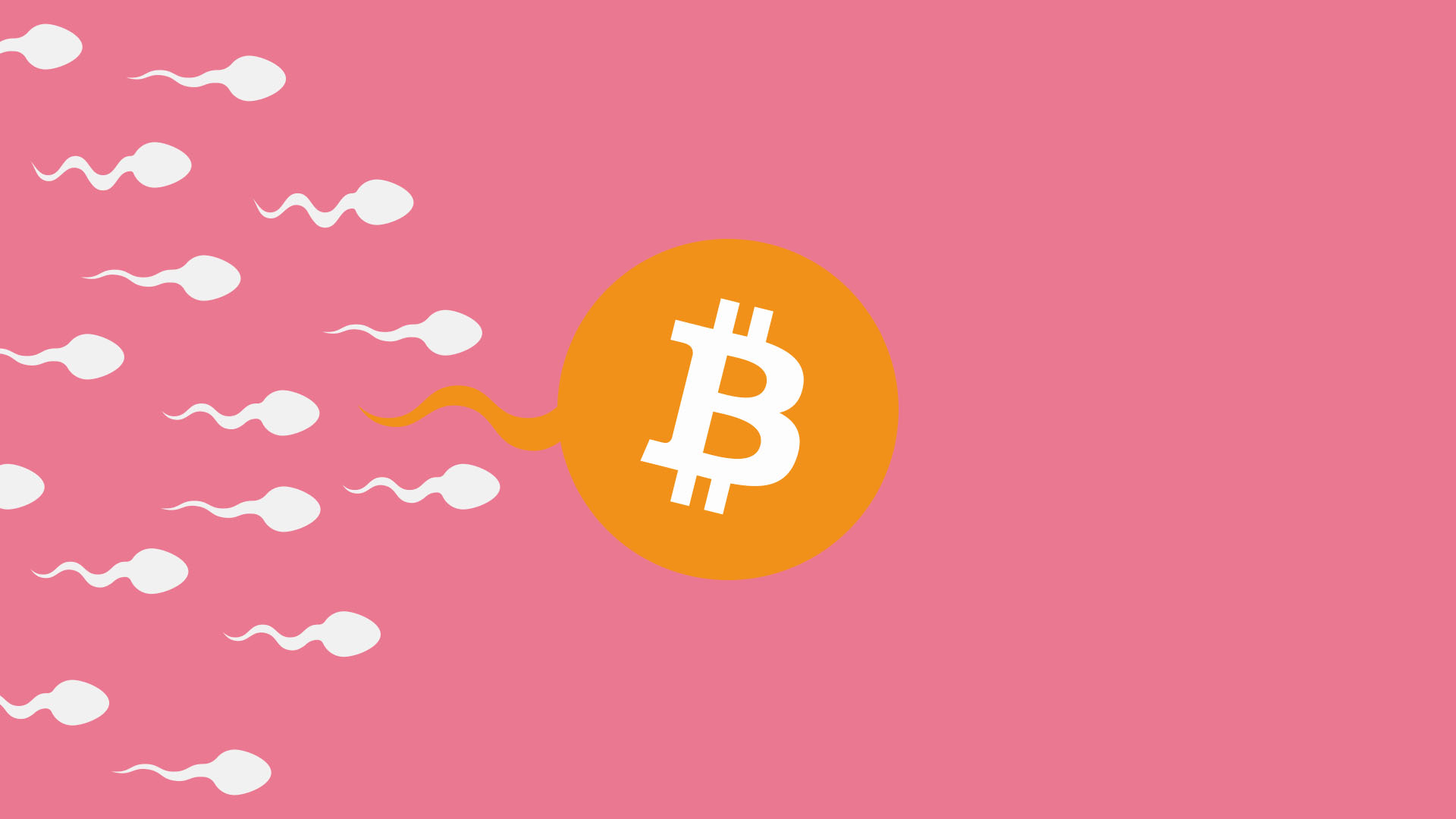 In 2021, Protos reported on a disconcerting new claim: that unvaccinated sperm would become the next bitcoin. Amid unfounded fears that Covid-19 vaccines would cause infertility, anti-vaxxers claimed that their 'pure' sperm would become a rare commodity.
Vice picked up our story shortly after it came out, which in turn was sourced in a segment on The Late Show with Stephen Colbert. Interest in 'unvaccinated sperm' soared to new heights on Google — and anti-vaxxers capitalized on the attention by launching a cryptocurrency called 'Unvaxxed Sperm' (nuBTC).
In late November 2021, nuBTC launched as a fork of Ponzi scheme SafeMoon. According to its developers, who remained anonymous, nuBTC was meant to draw awareness to anti-vaxxer sentiments. The group had great ambitions that included launching a "pureblood" version of Tinder and cryogenically freezing unvaccinated sperm to be used when society 'inevitably' collapsed from the 'infertility caused by Covid-19 vaccinations.'
The token's price surged in its first week and then plummeted to almost zero. It never recovered.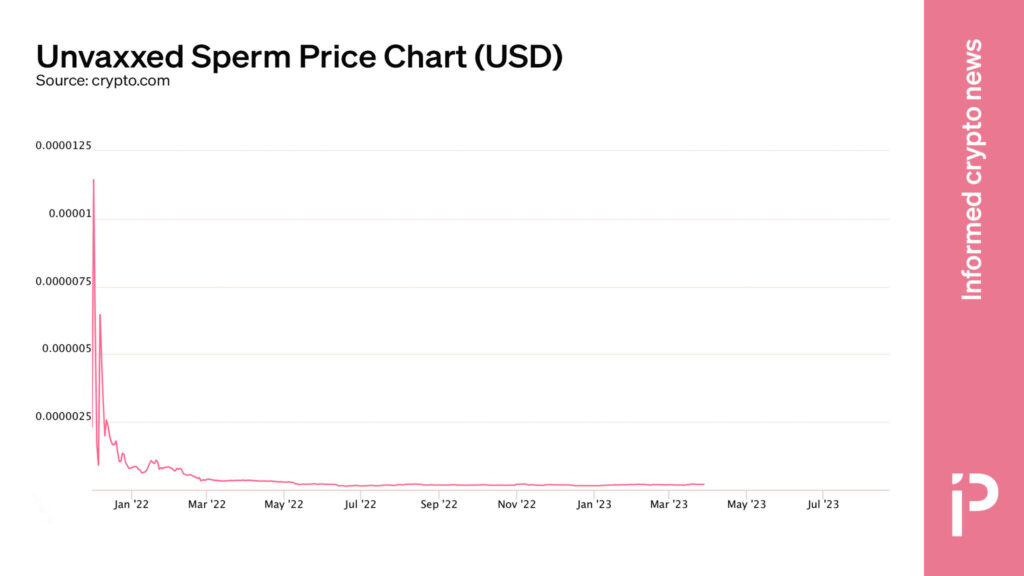 As Covid-19 receded from news reels and vaccinated moms and dads popped out healthy babies, interest in 'unvaccinated sperm' quieted down. But instead of disappearing altogether, it's still very much a thing — if you know where to look.
The underground Facebook market for unvaccinated sperm
Conspiracy theorists and right-wing thinkers in the US predominantly make up anti-vaxxers peddling 'pureblood' sperm. Like some kind of Harry Potter nightmare spin-off, if you're vaccinated, you're a filthy mudblood — and we won't have your babies.
A market for unvaccinated sperm has grown alongside a global sperm shortage and a rise in alternative ways to become pregnant. In the US, so-called 'sperm kings' are offering their off-shoots for a low price, quite literally filling a gap in the market for couples who can't get expensive IVF treatments.
Facebook groups like 'Sperm Donation USA' match couples with these sperm kings. As reported by New York Times, success stories are normal, with men sending their sperm in the mail and women impregnating themselves with it (known as 'AI' or artificial insemination).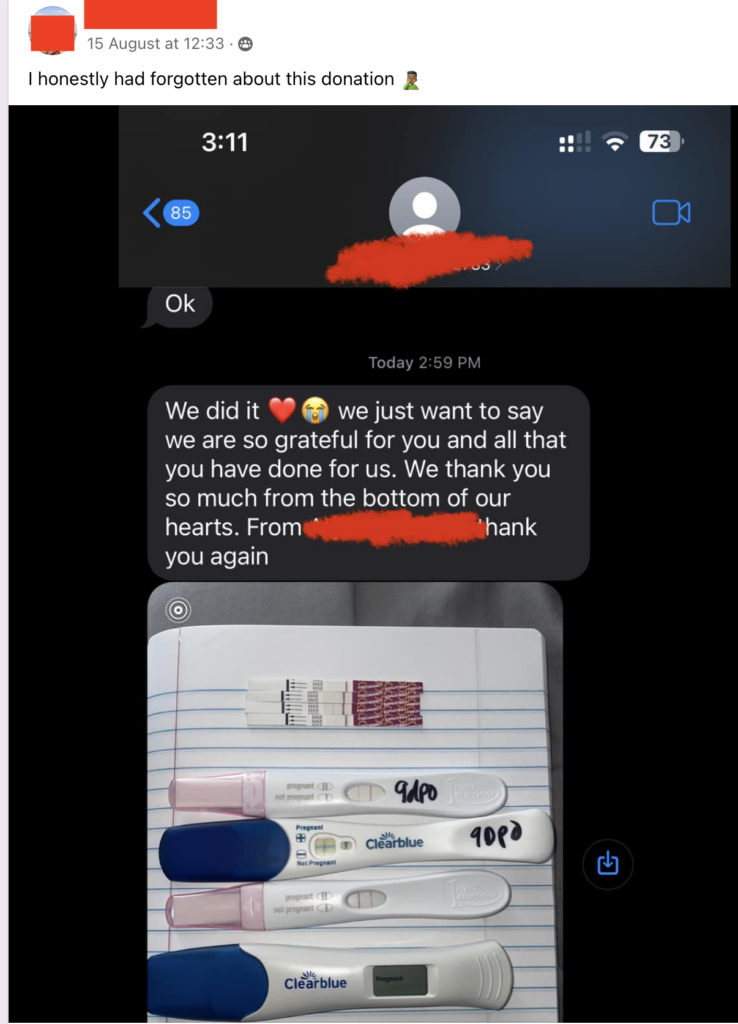 Read more: Is unvaccinated sperm really the next Bitcoin?
Only, this unregulated market has a seedy underbelly. Risks of STDs and genetic abnormalities are high, not to mention there's no limit on how many times a donor can donate, which raises concerns of smaller gene pools in the future.
Predatory behaviour is also a problem. Some donors will only perform natural insemination (NI) — also known as sex — or partial insemination (PI), which involves the donor masturbating and penetrating the recipient at the last minute.
Protos infiltrated Sperm Donation USA to learn more about the demand for unvaccinated sperm. In 2021 and 2022, several donors advertised that they were unvaccinated. "Located in Atlanta area," one donor wrote on October 2, 2022. "Plant based. 5'10. Not vaccinated."
"PS: Do not be upset if I decline you."
Another advertised that they were a 32-year-old, 280 pound man who enjoyed axe throwing and shooting. "Highly approachable, personable, and energetic professional with a diverse background," they wrote. "I don't smoke or do drugs. Unvaccinated. STD free."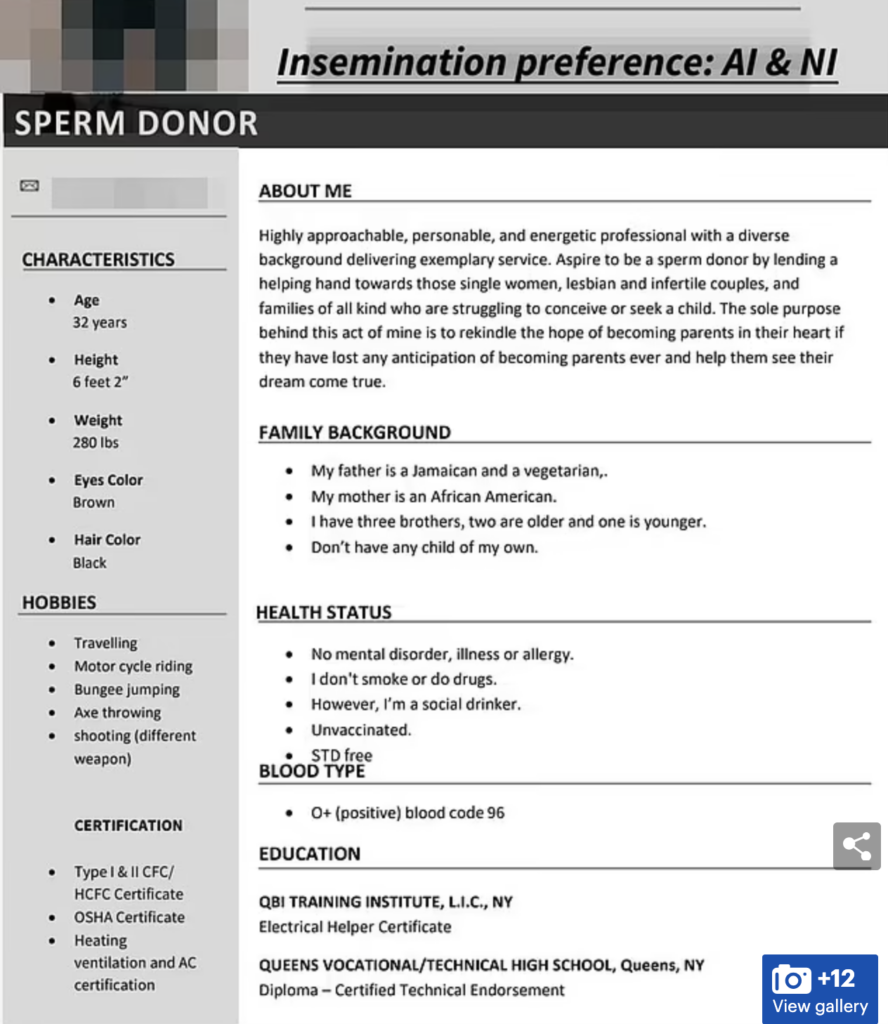 But as time went on and research continued to prove that the Covid-19 vaccine doesn't cause infertility, anti-vaxxers were ridiculed in the group. Posts discussing the topic soon had comments disabled by moderators. Anti-vaxxers were forced to mention their unvaccinated status as a footnote. Some chose to leave the group altogether.
Where has all the unvaccinated sperm gone?
Marginalized unvaccinated sperm kings have taken matters into their own hands. And in a shift away from free or almost free sperm in Facebook groups, these men are offering their 'pureblood' semen at a premium.
"UNVAXED SPERM, $3,400 A LOAD. I'LL CUM TO YOU!" reads the windshield of a car snapped by an X user (formerly Twitter). Bumper stickers, t-shirts, and other paraphernalia can be bought online advertising similar deals. You can regularly find unvaccinated men peddling their personal goods on X.
However, the hype surrounding unvaccinated sperm was truly rekindled in the media this April, when Guo Wengui, a fugitive Chinese billionaire closely tied to Steve Bannon, auctioned his unvaccinated sperm on Gettr. The move was hailed by its right-wing members as a "new era for humanity."
Then in May, former Trump adviser Michael Flynn announced an online community for those who refused vaccines. According to its website, 4ThePURE aims to become "the next Amazon" for these conspiracy theorists. Members will be able to find 'untainted' partners, blood, eggs, breastmilk, and sperm… if they pay a $25,000 lifetime fee or $20 per month.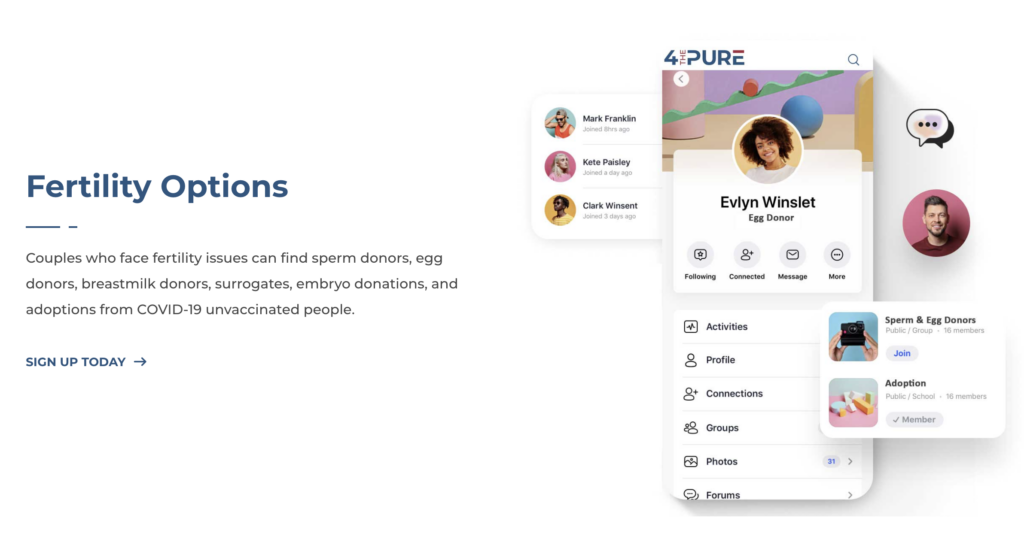 Read more: Meet the spreading 'crypto' parasite infecting millions of humans
If 4ThePure takes off, anti-vaxxers would have a dedicated marketplace. And it looks like those who believe the hype are actively searching for them.
Just two weeks ago, a popular pro-Trump user's post on X claimed unvaccinated blood and sperm will become the next bitcoin. She describes herself as a "Patriot who loves God and country" and a "#PUREBLOOD."
A user replied that he encountered a person in the hospital who refused a necessary blood transfusion. "Unvaxed deserve unvaxed blood," he wrote.
"Yeah, it's a pretty big deal," she confirmed.
Got a tip? Send us an email or ProtonMail. For more informed news, follow us on Twitter, Instagram, Bluesky, and Google News, or subscribe to our YouTube channel.