Richard Heart's tokens tank as billion-dollar lawsuit looms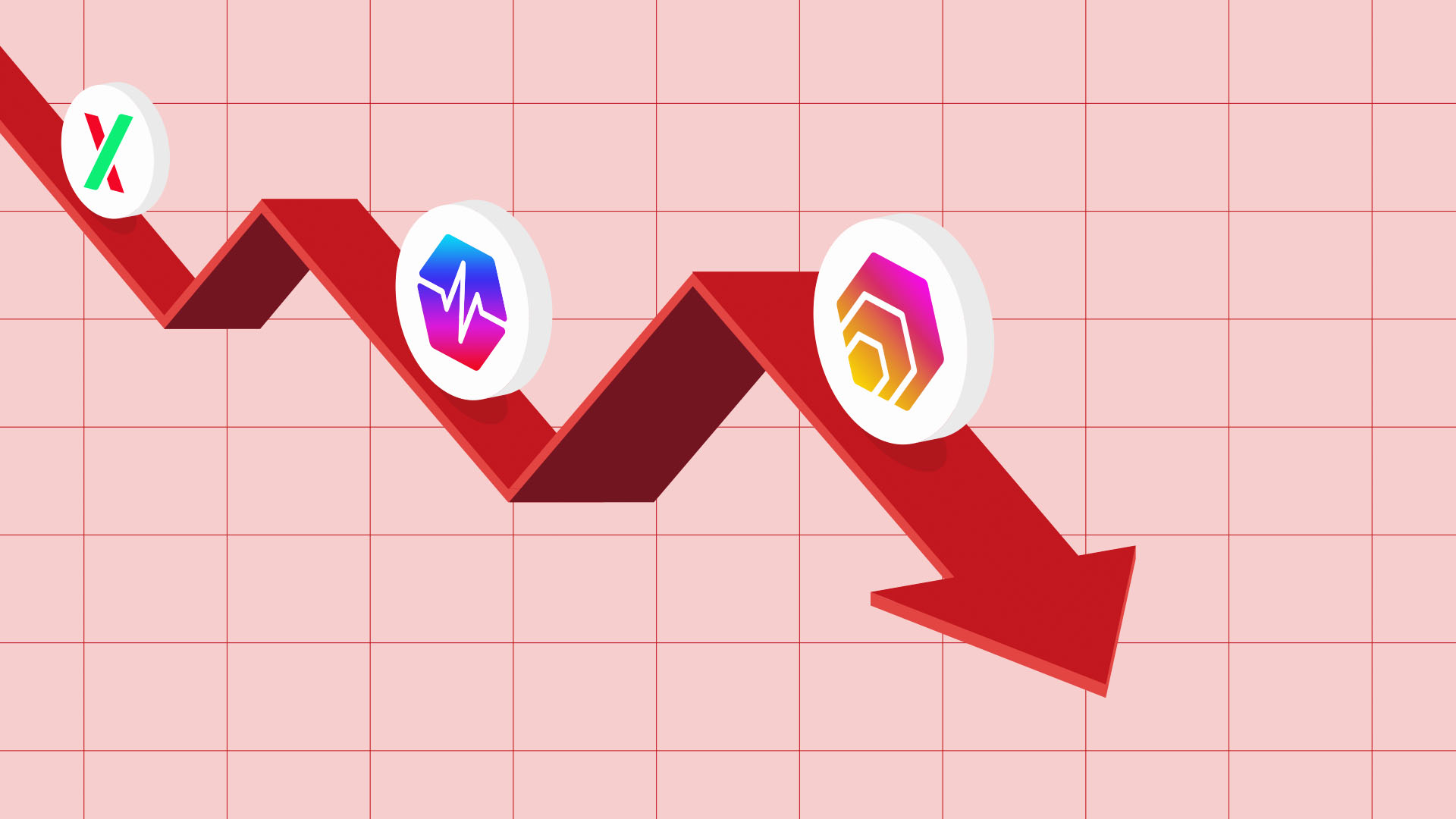 Richard Heart's three coins Hex (HEX), PulseChain (PLS), and PulseX (PLSX) have lost money for the vast majority of investors. Indeed, the projects are currently worth at least 87% less than their all-time highs.
The market capitalizations for these tokens are also worth far less than the dollar value of the ether used to buy HEX during its launch phase as well as the $1 billion value of all sacrifice-themed crypto investments that unlocked PLS and PLSX.
PulseX peaked at $0.000139 in May. It's now trading at less than $0.000012 — a decline of -92%.
PulseChain shows a similar story with an all-time high of $0.0000278 and a current value of $0.00004352 — a decline of -87%.
Hex hit an all-time high of $0.55 and has crashed -99% to $0.004.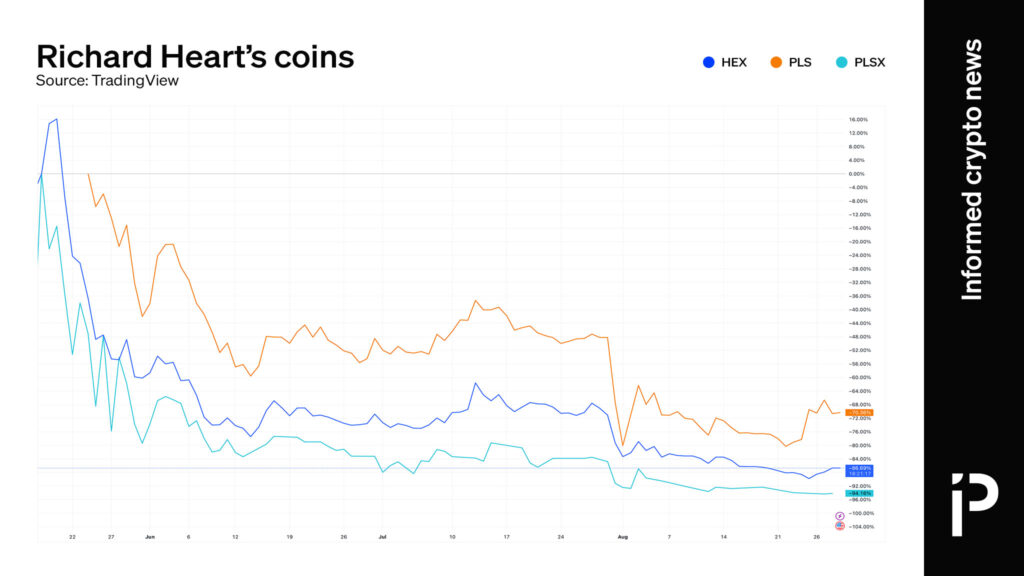 Near-worthless PLS delisted from its only major exchange
OKX has already announced plans to delist its PLS/USDT spot trading pair. The exchange suspended deposits and plans to freeze trading and withdrawals on August 31. That trading pair on OKX is responsible for over 97% of PLS' trading volume displayed on CoinGecko.
PulseChain is Richard's version of Ethereum; PulseX is Richard's version of Uniswap. As Ethereum users can pay ETH for gas fees to use Uniswap, PulseChain users can pay PLS for gas fees to use PulseX.
HEX, meanwhile, is an older ERC-20 token that trades mostly on Uniswap.
Read more: The Highest of Stakes with Richard Heart encapsulates the narcissism of crypto
The SEC's billion-dollar lawsuit against Richard Heart
The SEC has filed legal charges against Richard Heart, whose legal name is Richard J. Schueler. Commissioners also named HEX, PulseX, and PulseChain in the lawsuit.
The SEC alleges that Heart misappropriated at least $12 million of his token sales to buy personal luxuries. It cited the 555-carat black diamond widely known as "the Enigma," which Heart bought in February 2022. The court date for this SEC lawsuit has been set for November 28.
For years, HEX was Richard Heart's only proprietary token. Eventually, he finished work on his "better than Ethereum" PulseChain and "better than Uniswap" PulseX. However, a delayed and troubled launch was compounded by lackluster performance and an unfortunately-timed HEX crash.
The HEX, PulseX, and PulseChain "army" barely seemed deterred by the challenges, however, expressing confidence that Heart will somehow prevail over the SEC.
Read more: SEC charges Richard Heart and PulseChain with civil fraud
However, despite their confidence, the SEC looks to have the upper hand in this case, given how much Heart has promoted his tokens as investments that could make people rich. He's certainly never missed a chance to flaunt the luxuries he bought with his allegedly ill-gotten gains, even bringing it up multiple times in the documentary The Highest of Stakes.
The SEC latched onto Heart's gaudy flashes of wealth as signs that he misdirected some of the investment funds from people who bought HEX, PulseX, and/or PulseChain. Now, the whole ecosystem might be collapsing onto bagholders as their market capitalizations dwindle by the week, and Heart finally starts to face the consequences of his actions.
Got a tip? Send us an email or ProtonMail. For more informed news, follow us on Twitter, Instagram, Bluesky, and Google News, or subscribe to our YouTube channel.