How long can Binance find refuge in El Salvador?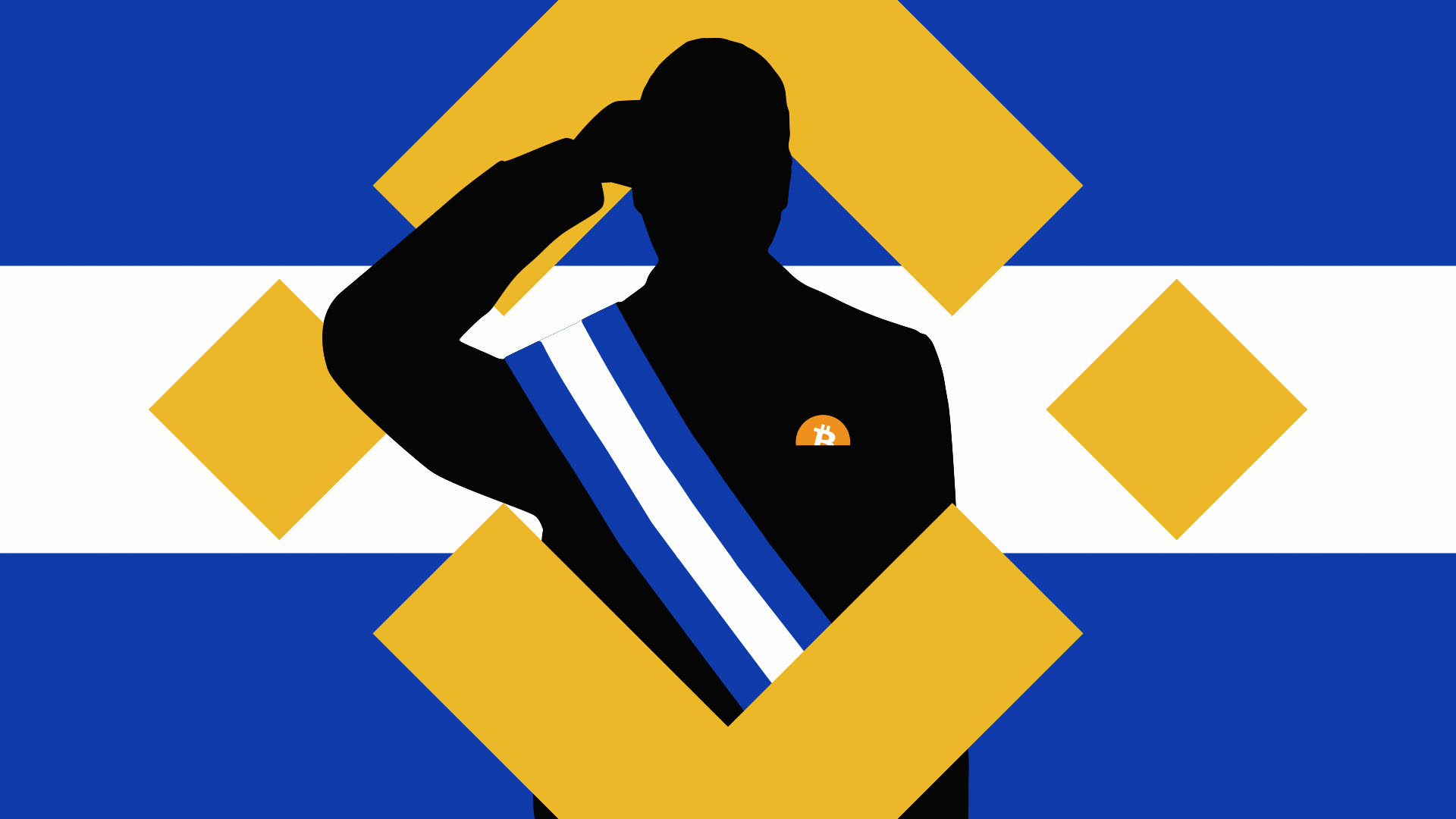 On Tuesday, crypto exchange Binance became the first to receive a license to operate in Bitcoin-friendly El Salvador as it seeks shelter from regulators across the US, EU, and Australia. The timing couldn't be better — but what about the destination?
President Nayib Bukele, the self-proclaimed 'Dictator of El Salvador,' made bitcoin legal tender in 2021. A network of bitcoin ATMs with flawed software and a state-sponsored mobile app that enabled identity theft plagued initial rollouts. The International Monetary Fund (IMF) criticized El Salvador's Bitcoin pivot, and the World Bank refused to help El Salvador develop bitcoin as legal tender.
Bukele has bought millions of dollars worth of bitcoin using public funds — without the public's consent — and has pledged to add one bitcoin a day. When FTX collapsed, it showed how susceptible El Salvador's finances were to bitcoin's volatility. Bukele had bought over 2,000 bitcoins at an average of $45,000 – worth $90 million – but when bitcoin price tumbled due to the FTX fallout, Bukele was out nearly $65 million, a loss of 60.58%. Bitcoin's price has hardly recovered.
That didn't stop the dictator, who doubled down instead. El Salvador planned to issue Volcano Bonds backed by bitcoin and tether (USDT) by the end of 2022, to pay for a planned 'Bitcoin City,' including bitcoin mining partially powered by a volcano. Bitcoin City turned out to be a reskinned version of a Chinese ZEDES project with a municipal map plagiarized from a manga series. Experts questioned whether the volcano could produce enough energy to support industrial-scale Bitcoin mining, especially when El Salvador still imports as much as 20% of its electricity. Far from cheap, Salvadorans pay mid-market rates for household electricity.
No matter how hard Bukele shills bitcoin, however, Salvadorans remain on the fence about using the crypto at all.
How long can El Salvador remain a refuge for Binance?
El Salvador is an important win for Binance, who has lost a major foothold in North America after US regulators shut down its national arm. EU countries like the Netherlands and France have followed suit, leaving Binance chief Changpeng Zhao (CZ) to focus on the UAE as a nearby hub. However, Binance is still waiting on approval after the country's regulators requested more information on its murky corporate structure.
Binance joins Bitfinex in El Salvador. Bitfinex was granted the country's first digital asset license in April. Bitfinex investor Max Keiser describes himself as the Chairman of "Volcano Energy," the name of El Salvador's planned $1 billion push to develop the volcano-powered bitcoin mining facility. The president also appointed Keiser as his senior bitcoin advisor. Keiser consistently speaks positively about Tether, but is known for his long rants that make little sense.
Bukele has a curiously high approval rating due to what he claims to be a reduction in organized crime. His regime has thrown as many as 80,000 people into jail with no arrest warrant nor legal due process – once giving El Salvador the highest per capita law enforcement detention rate in the world. At the height of his warrantless arrests in 2022, Bukele's regime forcibly detained over 2% of the country's adult male population.
Read more: Salvadoran newspaper relocates after threats from pro-Bitcoin Bukele
Far from apologizing for arresting his own constituents without due process, Bukele boasted about the terrible conditions in his regime's prisons. Of course, the crime rate decreased, leading many residents to believe that Bukele could get the job done. This gives him the high approval rating that dictators require.
Critics say he manipulates the Salvadoran court system to install puppet judges and uses military force to pressure lawmakers to vote in his favor. Even his Commissioner for Human Rights attempted to downplay Bukele's widely publicized human rights violations.
Bitcoin, Tether, Bitfinex, and Binance are likely to stick around in El Salvador as long as Bukele remains in power. Bukele believes he can claim yet another term as president even if that explicitly violates the Constitution that existed prior to his regime. Even if he succeeds, the rocky bitcoin rollout, Bukele's dodgy crypto friends, and a concerning all-in attitude suggests the regime might be as flimsy as a house of cards — and Salvadorans will face the brunt when it inevitably topples.
Got a tip? Send us an email or ProtonMail. For more informed news, follow us on Twitter, Instagram, Bluesky, and Google News, or subscribe to our YouTube channel.