Tether CTO evasive as usual in odd Camila Russo interview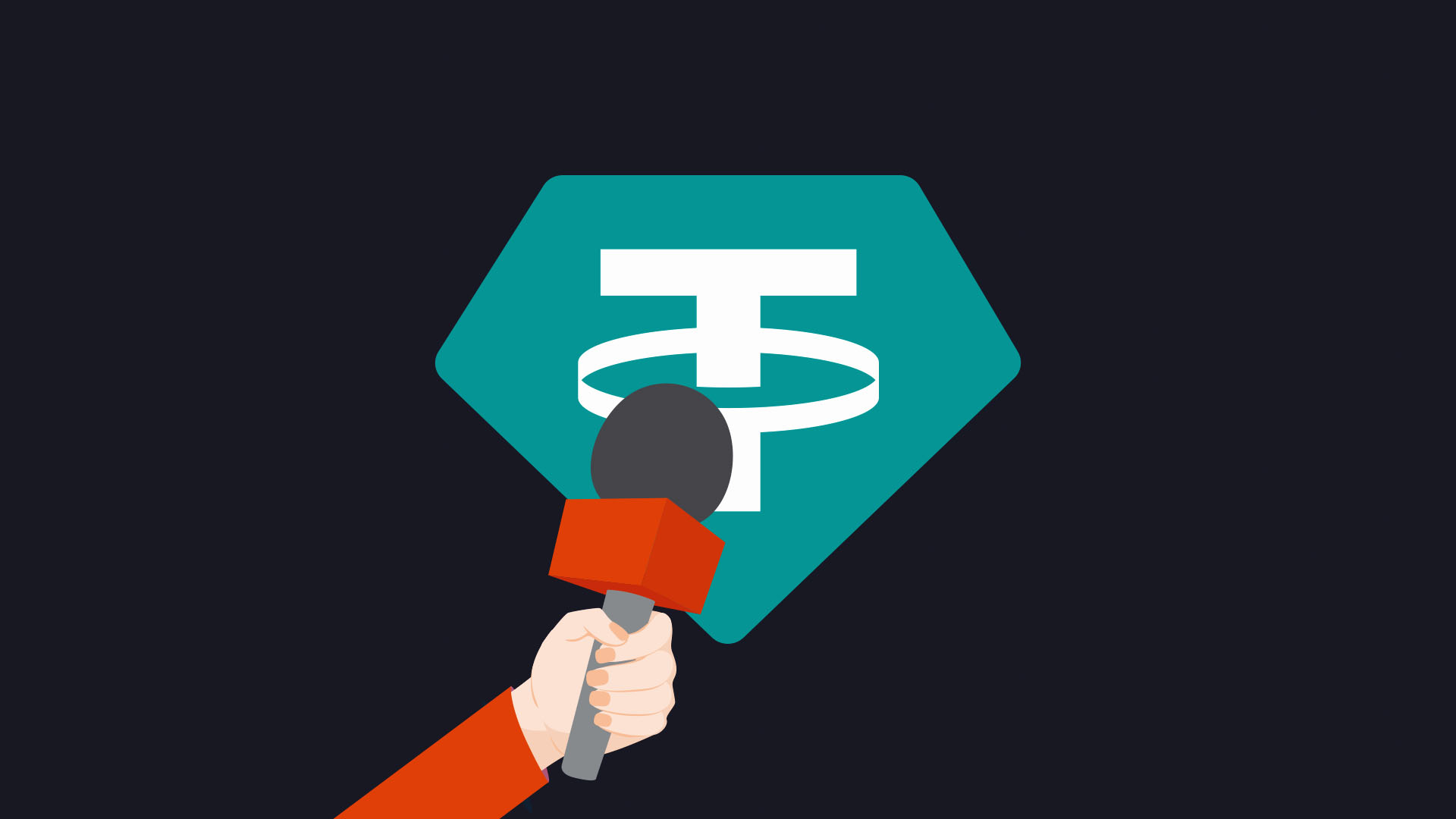 In a rare interview with Paolo Ardoino, the CTO of Tether, Camila Russo from The Defiant podcast was able to discuss the embattled $82 billion stablecoin. The always-cagey executive suite of Tether refused to answer any important questions — but some gems still appeared in the rough.
During the 40-minute interview published on Tuesday, Russo pushed Ardoino to name Tether's banking partners.
"Tether Truthers… or the haters, they like to harass these banks," he said, suggesting the multibillion dollar marketcap stablecoin couldn't provide banking details publicly or 'haters' would barrage a bank.
Tether can't be transparent because BitBoy
Ardoino alluded to Ben Armstrong, known as BitBoy, without mentioning the crypto influencer by name. "We had, in the past, cases of physical harassment directly on the premises of these banks," the Tether CTO explained.
Back in November, BitBoy visited the headquarters of Deltec Bank, a Bahamas-based bank of Tether, to 'expose' the firm.
"Across the internet, there's conspiracy theories that you guys don't have the money you say that you have, and that Tether is a ticking time bomb, and that you guys are tied to it, and it's gonna blow up the entire space," Armstrong said to a Deltec employee outside of its headquarters, AirPods still in his ears. "What is the relationship between Deltec and USDT?"
"This isn't the right space to have this conversation," the Deltec employee replied.
On Tuesday, Armstrong was severed from his brand by a firm that owned the intellectual property to BitBoy content, citing substance abuse and the "emotional, physical, and financial damage he has done to the employees."
Read more: Astroturfing and fake support for Tether and Bitfinex
Obfuscation, whataboutism, and a twist of fate
Russo's interview, similar to previous hostile interviews with Ardoino and Tether General Counsel Stuart Hoegner, was unable to provide any light on the questions still surrounding the assets making up Tether's reserves and why the firm remains unable to get an audit.
Ardoino repeatedly pointed to the failures of US banks like Silicon Valley and Signature as hypocrisy in the face of Tether thriving. However, he also admitted that "an audit is pretty simple for a stablecoin… the issue is mainly reputational."
Ardoino clarified shortly afterward, "there is always the perceived risk — not of Tether — but of the industry."
As fate would have it, Bloomberg revealed the name of a new Tether banking partner right as Ardoino was dodging Russo's questions about Tether's banking partners. Britannia Bank & Trust is yet another in a long line of Bahamian banks that the stablecoin has relied on, including Deltec and Capital Union.
The interview between Russo and Ardoino ended aptly. Laughing, almost knowing how absurd it is that Tether has failed to deliver a promised audit for a whopping eight years, Ardoino said, "Believe it or not, we are still committed to working on the audit."
Here's hoping.
Quotes in bold are our emphasis. Got a tip? Send us an email or ProtonMail. For more informed news, follow us on Twitter, Instagram, Bluesky, and Google News, or subscribe to our YouTube channel.