Brit crypto hacker dodges US extradition due to prison corruption
A British hacker accused of helping to steal $50 million in crypto has been spared extradition to the US due to mental health conditions and a high risk of suicide.
22-year-old Corey De Rose was allegedly part of The Community, a SIM-swapping gang estimated to have stolen tens of millions of dollars worth of cryptocurrency between 2017 and 2018.
The Brit was arrested in the UK in February 2021 and released on bail in May, noted The Register.
On Monday, District Judge Sarah-Jane Griffiths barred the US government's extradition request, stating De Rose would be at high risk of suicide while awaiting trial in the States.
The US prison system's lack of mental health support rendered the crypto hacker's extradition "unjust" and "oppressive," Judge Griffiths said.
The Community's $4.5 million theft
One alleged SIM-swapping victim stung by De Rose and 'The Community' (referred to in court documents only as R.M.) is believed to be embattled crypto entrepreneur Reginald "Reggie" Middleton.
Middleton claims The Community hacked his company Veritaseum's initial coin offering (ICO). In April 2017, the ICO was disrupted when hackers allegedly siphoned the project's liquidity during the sale.
Middleton claimed 26,000 Veri tokens were stolen, which he estimated to be worth $8 million at the time.
Independent consultants have determined its real value to be $4.5 million — the amount hackers received when exchanging the tokens for Bitcoin.
Prosecutors say De Rose, 18 at the time, received 108.18 BTC for his role in the hack (worth $140,000 then, $3.8 million today).
Internet records and Skype chat logs link him to the exploit.
In 2019, the SEC fined Veritaseum over $9 million for flogging unregistered securities and misleading investors. It deemed Veri tokens valueless. Middleton was personally ordered to pay over $1 million in civil penalties.
Judge Griffith concedes that the SEC's ruling was only known after the fact and should not influence the perceived value of the theft.
Official court docs show authorities identified some of The Community's other members, including a UK resident in Scotland and several US nationals.
Judge finds De Rose at risk in US
Before blocking US extradition, Judge Griffiths consulted experts on US prison conditions.
Court docs show that USP Atlanta, the facility De Rose would most likely end up in, would be unable to support his history of self harm and suicide attempts.
Experts conceded that USP Atlanta was currently at half capacity due to ongoing corruption by staff members.
Last month, the Department of Justice charged a USP Atlanta officer and two inmates with bribery, smuggling, and drug conspiracy.
Currently under full lockdown, remaining prisoners are individually confined to cells 24 hours a day. Every third day they are granted a shower.
Consultants were further unable to confirm that De Rose would receive proper medical attention in the United States — even supplying Jeffrey Epstein's suicide behind bars as evidence of insufficient suicide watch.
There's also a "25% to 30% chance" that De Rose's medical records would "get lost" on their way to the prison, they said.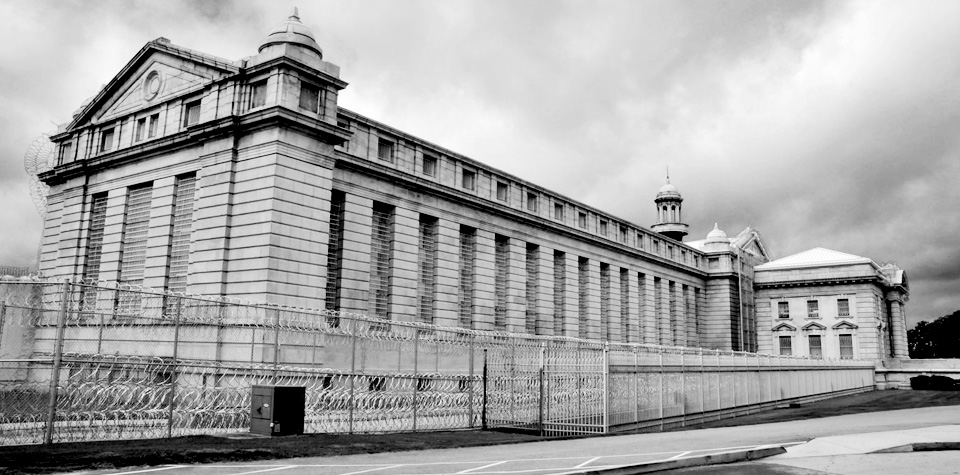 Read more: [Teen clipboard hackers who stole $800K Bitcoin could still get away with it]
USP Atlanta was the temporary home of gangster Al Capone from 1932 to 1934, before being moved to Alcatraz.
And funnily enough, fraudster Charles Ponzi, of the Ponzi scheme namesake, served a three-year sentence there and was released in 1924.
Crypto hacker could face charges at home
While De Rose won't stand trial in the US, he may still face charges in the UK. Judge Griffiths noted that her decision should not be regarded as a get out of jail free card.
'It seems to me that [De Rose] would be able to face a criminal prosecution in the UK for these offences, with the support of his family," said Griffiths, our emphasis.
"The decision whether to prosecute the RP in the UK is not a matter for me. I simply make this observation so that there is no misunderstanding as to my decision."
The US is able to appeal the decision in a hearing at Westminster Magistrate's court on February 7.
Should the US government be successful in appealing the judgment, De Rose will face charges including conspiracy to commit wire fraud, wire fraud, conspiracy to commit money laundering, and theft.
Follow us on Twitter for more crypto news.